About us
About Todos Ayudan
Todos Ayudan, in English "All help", is a portal that promotes volunteer aid for projects being developed in Latin America and the Caribbean. TodosAyudan was created and is managed as part of the Corporate Social Responsible side of UK digital agency Join Universe Ltd.
We review and assist both short and long term projects, giving relevance to those beginners who do not have access to new Information Technologies in order to include them in this globalized world.
Our purpose is to communicate and inform the civil society, thus everyone can actively participate in social projects that contribute to humanity with great efforts.
Being part of the global civil society implies to help each other respecting our diversity, the environment and reducing the gap between rich and poor. If we all help will be much easier to mitigate the social problems we face.
As world's citizens we should be committed to build a more equitable world in which everyone can get a better quality of life. Therefore we can all coexist with peace in our home Planet Earth.
Todos Ayudan was inspired by the NGO "Red Paz e Integración y Desarrollo"
About RED PAZ INTEGRACION Y DESARROLLO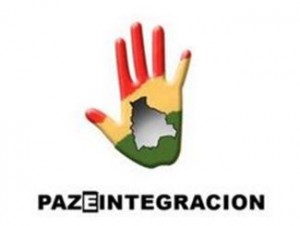 Red Paz, Integración y Desarrollo (in English "Peace, Integration and Development Network") is a non-profit organization established in Bolivia, built by youth, organizations and institutions that promote the values of integration, tolerance and peace culture.
Its background relies in the Group Paz e Integración, a group of social leaders from Bolivia, Chile and Peru who undertook several meetings in each country with the support of Fundación AVINA. Since then, many projects emerged including the idea of building this Network by having presence in the 3 countries for exchanging information, experiences and opinions about each country current situation in regards to integration and discrimination issues.
The first meeting of Grupo Paz e Integración was in Lima, Peru, by 2003, followed by the Arica meeting in 2005, Chile, where projects gained continuity for the third meeting in 2006 at Santa Cruz de la Sierra, Bolivia.
As consequence of the third meeting, Fundación AVINA offered funds to incentive projects in the frame of the group's thematic, resulting in the Proyecto Paz e Integración.
The Project Paz e Integración is an initiative that builds since 2006 the dream of promoting a sustainable culture of peace and integration by the Red Rompiendo Fronteras and Grupo Paz e Integración.
Today the Network is leaded by youth organizations from Bolivia (Santa Cruz de la Sierra, Tarija, Cochabamba, La Paz, Oruro, Potosí, Beni, Pando y Sucre) with the support of partner institutions in Chile and Peru, as well as other organizations from Colombia, Argentina, USA and Mexico.
During mid 2008, the Red Paz e Integración turned into a social organization named Red Paz Integración y Desarrollo registered in Santa Cruz de la Sierra, Bolivia, under the organization number 291/08.
Its main objectives include the promotion of pace, integration and tolerance values throughout youth organizations and social entities, with the aim of achieving a real human integration, solidary and effective, oriented to public politics, social and cultural matters as well as the reinforce of these values across the society itself.
Nowadays the Network collaborates with national and international organizations in workshops and meetings looking forward to promote the culture of peace and integration across the region.